P&O Maritime Logistics to manage brand new ocean research vessel on behalf of the Marine Institute Ireland
25 July 2022
Arriving in July 2022, P&O Maritime Logistics will manage and operate new marine research vessel Tom Crean for the Marine Institute in Ireland
The Tom Crean will conduct vital multidisciplinary research, as well as maintaining critical oceanic infrastructure
Having managed the Marine Institute vessels since 2006, P&O Maritime Logistics is well placed to operate this state-of-the-art vessel to the required highest standards
25 July 2022 – Galway, Ireland: P&O Maritime Logistics will provide full-service management of the Marine Institute's new state-of-the-art research vessel, Tom Crean, on behalf of client the Marine Institute as the ship enters service in July 2022.
Based in Galway, Ireland and named after Tom Crean the Irish Antarctic explorer and seafarer, the new vessel will undertake important multidisciplinary research as well as maintenance of weather buoys and other critical ocean infrastructure on behalf of the Marine Institute – the government agency responsible for marine research, technology development and innovation in Ireland.
The Marine Institute sits under the Department of Agriculture, Food and the Marine, and plays a key role in providing scientific and technical advice to the Irish government on issues relating to Ireland's marine resources. The vessel will play a key role in informing marine policy in island nation, and its state-of-the-art equipment will provide researchers with the high calibre tools that are necessary for such a critical job.
With the P&O Maritime Logistics' tenured experience with research vessels and experience with leading technology systems, P&O Maritime Logistics personnel have been on site at the shipyard preparing for delivery and operation of the vessel including supporting the integration and testing of scientific equipment.
Tom Crean will replace the Marine Institute's current research vessel, the 25-year-old Celtic Voyager, and along with the Celtic Explorer will provide a significant and enhanced capability for Irish Marine research. The vessel will be an important tool in gathering data and information to support the development and sustainable management of Ireland's marine resources.
Director of Ocean Climate and Information Services at the Marine Institute, Michael Gillooly said: "The Celtic Voyager, operated by P&O Maritime Logistics greatly contributed to the expansion of marine Research, Technological Development and Innovation (RTDI) activity and with the arrival of the Celtic Voyagers replacement, the Tom Crean; this increase in activity will continue and make an important national and international contribution to the understanding and sustainable management of our oceans."
On Tom Crean, P&O Maritime Logistics will provide a wide range of services, including operational, technical, instrumentation and IT support, workshops and crewing.
CEO of P&O Maritime Logistics, Martin Helweg said: "Researching the health of our oceans is incredibly important. As a maritime business we fully support the work of the Marine Institute and are honoured by the responsibility awarded to P&O Maritime Logistics to operate the Tom Crean.
"As a data-led business that leverages next-generation technology across our fleet and operations, and with our wide ranging and deep-rooted experience managing research vessels, P&O Maritime Logistics is well placed to operate the Tom Crean on behalf of the Marine Institute as it becomes operational."
P&O Maritime Logistics has over a quarter century of experience managing research vessels, having operated ships on behalf of government agencies in France, Australia and the UK.
To find out more about P&O Maritime Logistics services and capabilities, visit https://pomaritime.com.
—ENDS—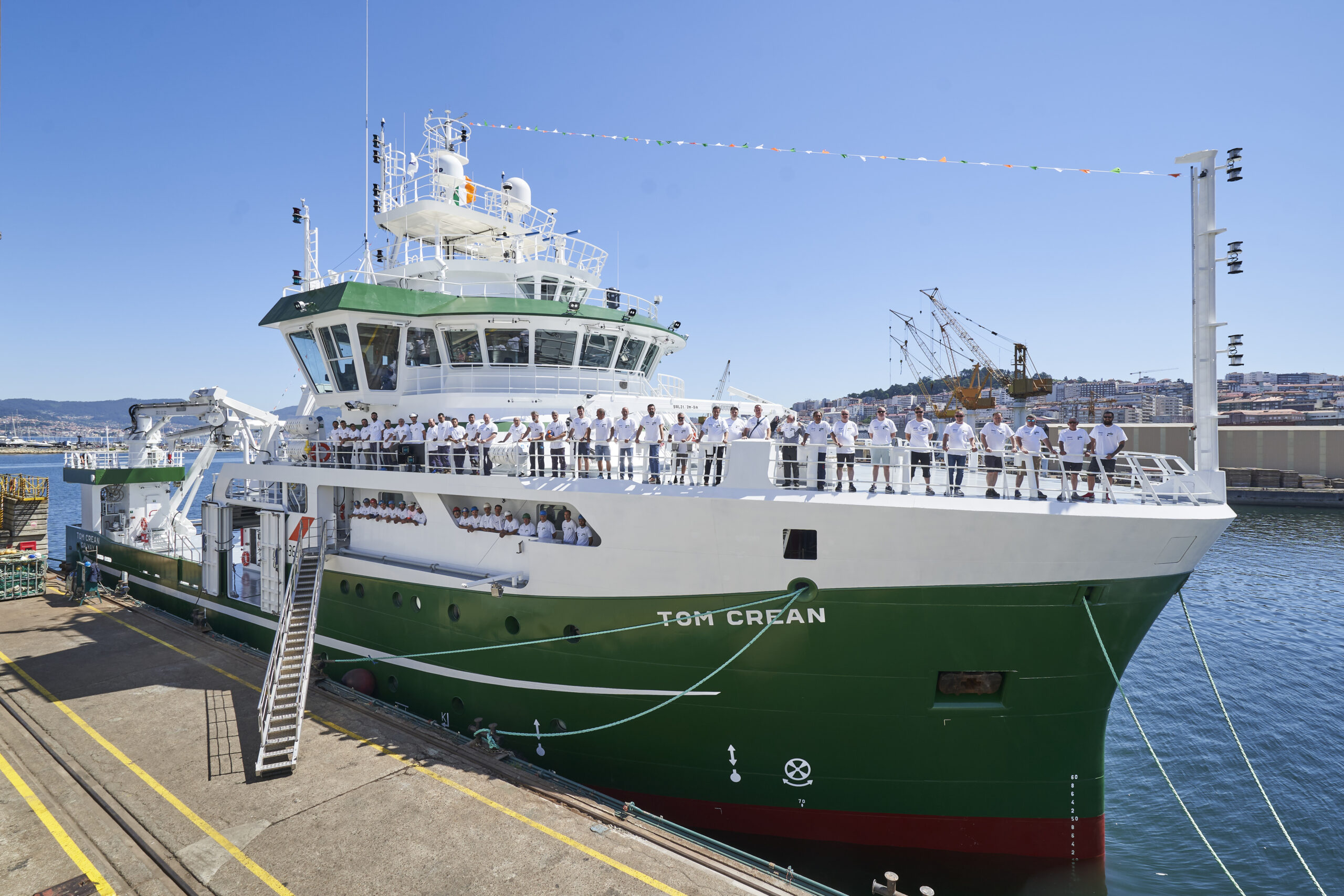 About P&O Maritime Logistics:
P&O Maritime Logistics is a leading provider of marine solutions with a focus on offshore energy, port services and logistics. The company owns and operates approximately 400 vessels and provides a wide portfolio of value-added marine services and the ability to integrate these offerings for its customers – always with safety and the environment at the forefront.
Headquartered in Dubai, the company has operations globally across all seven continents.
About DP World:
We are the leading provider of smart logistics solutions, enabling the flow of trade across the globe. Our comprehensive range of products and services covers every link of the integrated supply chain – from maritime and inland terminals to marine services and industrial parks as well as technology-driven customer solutions.
We deliver these services through an interconnected global network of 127 business units in 51 countries across six continents, with a significant presence both in high-growth and mature markets. Wherever we operate, we integrate sustainability and responsible corporate citizenship into our activities, striving for a positive contribution to the economies and communities where we live and work.
Our dedicated, diverse and professional team of more than 56,000 employees from 134 countries are committed to delivering unrivalled value to our customers and partners. We do this by focussing on mutually beneficial relationships – with governments, shippers, traders, and other stakeholders along the global supply chain – relationships built on a foundation of mutual trust and enduring partnership.
We think ahead, anticipate change and deploy industry-leading technology to create the smartest, most efficient and innovative trade solutions, while ensuring a positive and sustainable impact on economies, societies and our planet.