MESSAGE FROM THE CEO
P&O Maritime Logistics is a leading provider of critical logistics support and marine solutions to the global energy industry. With a world-class fleet of more than 400 vessels, our company provides worldwide offshore, cargo transport and port services to some of the planet's biggest energy companies.
Headquartered in Dubai, and building on the 185-year legacy of P&O, we are able to bring a wide portfolio of smart, end-to-end supply chain services to market, that can be integrated with our customers' operations.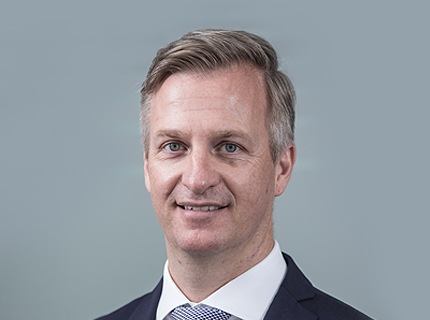 FUTURE PROOFING THE ENERGY SECTOR
With Brent Crude at an all-time low and the drop in activity caused by COVID-19, companies are facing rising procurement and contract costs for offshore vessels and port services. It is becoming increasingly difficult for oil, gas and other energy businesses to move cargo efficiently from A-to-B, without encountering obstacles that delay the project and hike up the price.
This is why we at P&O Maritime Logistics are providing a new solution. We are streamlining our operations to provide one, end-to-end service for energy businesses. This new operating model includes all of our services, both offshore and in port, and is fully scalable across vessels, operations, and geographies, using technology and real-time data to maximise efficiency.
It's competitive, flexible yet resilient, and ready to change the face of the energy logistics industry.
WITH EXPERIENCE THAT COUNTS
We're proud to approach each new project or challenge with extensive experience working in partnership with energy businesses around the world. With strong positions in our home markets of the Middle East and the Caspian Sea, P&O Maritime Logistics has capitalised on the strategic importance of these geographies to the global hydrocarbon market.
But that's not all we do. From our LNG support services in 9 Spanish terminals, to the specialist vessels we've deployed to develop infrastructure at Taiwan's largest wind farms, our global footprint continues to expand. Our client list includes prominent international and national energy companies including BP, Chevron, Eni, Saipem, Shell, Total, Saudi Aramco, Maersk Oil as well as other international players.
With our robust track record, diverse assets and knowledge of our customers' operations, P&O Maritime Logistics is uniquely positioned to continue disrupting the energy supply chain.
MARTIN HELWEG
Chief Executive Officer