P&O Maritime Logistics Expands Footprint in the Americas with Dominican Republic Towage Contract
15 August 2023
Exclusive towage contract starts 7 December 2023
P&O Maritime Logistics will deploy three tugs to support operations at the Port of Caucedo, facilitating higher frequency and the handling of larger vessels
New contract is part of P&O Maritime Logistics' growth strategy in the Americas and will enhance DP World's logistics hub in the Dominican Republic
Caucedo, Dominican Republic, 15 August 2023: Leading maritime services provider, P&O Maritime Logistics has secured an exclusive towage contract with DP World in the Dominican Republic, which will increase the volume and size of vessels calling at the Port of Caucedo.
The contract, which starts on 7 December, will see P&O Maritime Logistics deploy three tugs to support operations at Caucedo, which has a capacity to handle up to 2.5 million twenty-foot equivalent units (TEUs).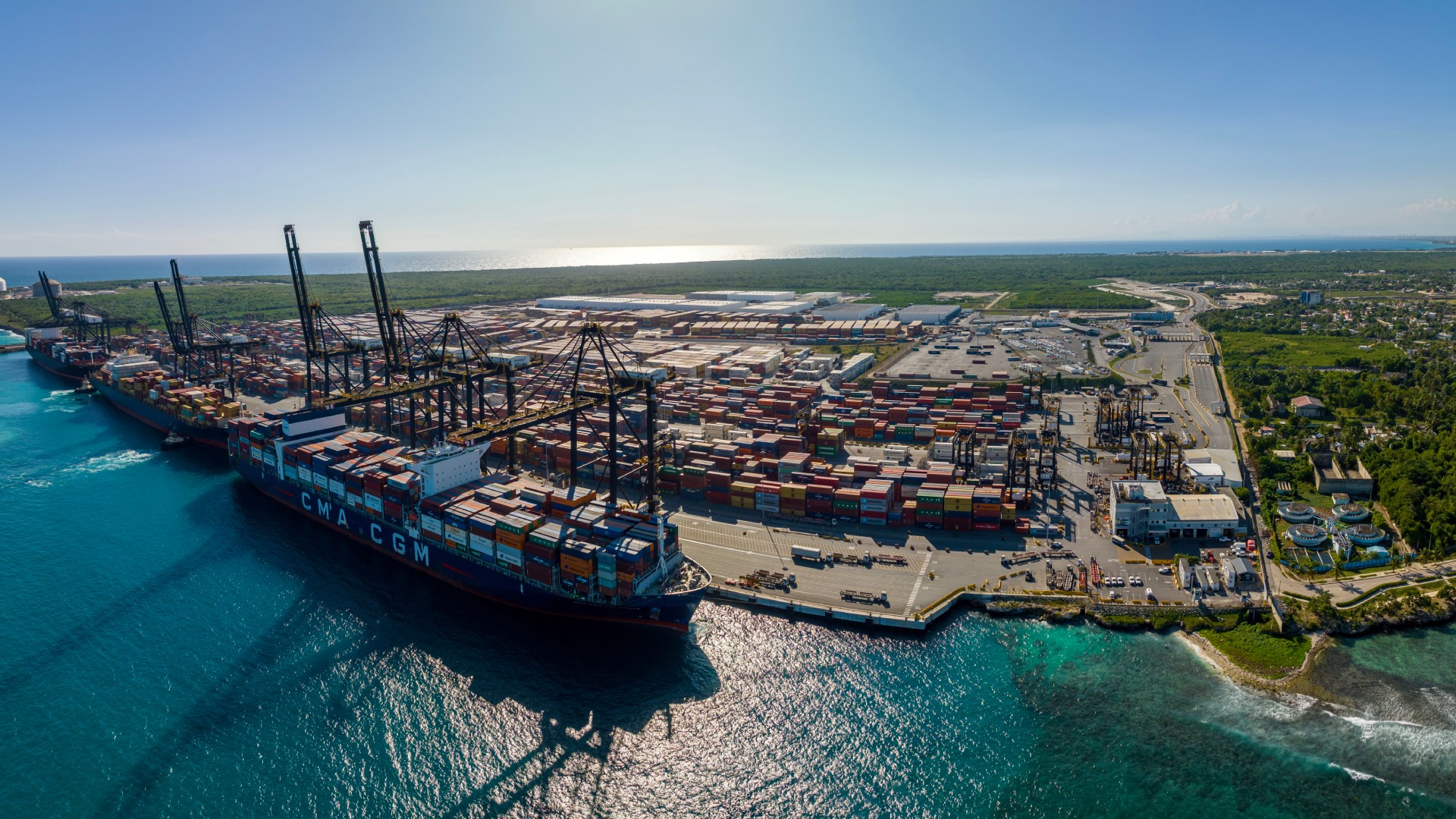 Two of the tugs are new builds and all three will be equipped with market leading capabilities, helping facilitate higher frequency and the handling of larger vessels. This is in addition to Oil Spill Response and Firefighting capabilities.
The new contract is part of P&O Maritime Logistics' growth strategy in the Americas. Located near the capital Santo Domingo, the Port of Caucedo serves as an important bridge between the Americas and the Caribbean. DP World has made major investments in the port, including a US$114 million to expand the main berth, and more than US$700 million to develop its logistics ecosystem.
Martin Helweg, CEO of P&O Maritime Logistics said: "We are delighted to have secured this new contract in Caucedo. This milestone further signifies the region's importance to us. By supporting operations in the Port of Caucedo and facilitating an increase in both the volume and size of vessels calling at the port, we can make a positive contribution to the country's economy." 
"Beyond the business opportunity, it is equally important to us to make a positive impact on the communities we operate in. By broadening our offering in the region, we hope to not only create jobs for the country's seafarers, but to provide ongoing training and career development opportunities for each and every employee," Helweg added.
Morten Johansen, CEO DP World Dominicana and COO DP World Americas Region said: "We are excited to welcome P&O Maritime Logistics, a company with a proven track record of safe and sustainable operations. The introduction of these new tugs, equipped with market-leading capacity and capabilities, further empowers us to expand our logistics hub and enhance connectivity.
"DP World considers the Dominican Republic a strategic location for ongoing investment and expansion. Our vision aligns seamlessly with the government's strategy to transform the nation into the preeminent logistics hub of the Americas. With over US$700 million invested in DP World Ports and Terminals Caucedo, we are continuously fortifying our operations, augmenting connectivity, and bolstering competitiveness. Our terminal remains committed to delivering exceptional standards of service", he added.
P&O Maritime Logistics currently operates in the Americas covering ports and LNG terminal services including Canaport LNG at St. John, Canada and Atlantic LNG at Point Fortin, Trinidad & Tobago; Cargo services includes Inland Waterway Bulk Cargoes operating along the Paraguay and Paraná rivers; as well as Offshore services such as the 'MPSV Captain', which operates in Mexico and a short-sea services containerized vessel that has previously operated in the South Caribbean.
For further information on P&O Maritime Logistics services, please visit the website here.
About P&O Maritime Logistics:
P&O Maritime Logistics is a leading provider of marine solutions with a focus on offshore energy, port services and logistics. The company owns and operates approximately 400 vessels and provides a wide portfolio of value-added marine services and the ability to integrate these offerings for its customers – always with safety and the environment at the forefront.
Headquartered in Dubai, the company has operations globally across all seven continents.
For more information, please visit www.pomaritime.com.
About DP World
Trade is the lifeblood of the global economy, creating opportunities and improving the quality of life for people around the world. DP World exists to make the world's trade flow better, changing what's possible for the customers and communities we serve globally.
With a dedicated, diverse and professional team of more than 103,000 employees spanning 75 countries on six continents, DP World is pushing trade further and faster towards a seamless supply chain that's fit for the future.
We're rapidly transforming and integrating our businesses — Ports and Terminals, Marine Services, Logistics and Technology – and uniting our global infrastructure with local expertise to create stronger, more efficient end-to-end supply chain solutions that can change the way the world trades.
What's more, we're reshaping the future by investing in innovation. From intelligent delivery systems to automated warehouse stacking, we're at the cutting edge of disruptive technology, pushing the sector towards better ways to trade, minimising disruptions from the factory floor to the customer's door.